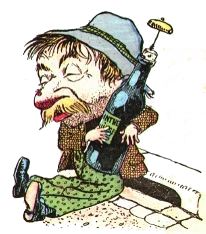 S M L C C
Smith Mountain Lake Corkscrew Coveters
The First Annual Meeting
The First Annual Meeting of the Smith Mountain Lake Corkscrew Coveters was held in Greater Wirtz, Virginia Sept. 24-27, 1999.

Here is Coveter Luterman and Sweet Potato Queen Sheila at the Reception following their corkscrew ride over the Blue Ridge through Windy Gap to Burnt Chimney Center.

Coveters Luterman and Bull enjoy a fresh air quiet time after a gourmet lunch at the Olde Virginia Barbecue in Rocky Mount, Virginia.

Sweet Potato Queens Bonnie and Sheila enjoy a quiet time overlooking the Roanoke Valley from Roanoke Mountain.

Coveters Luterman and Bull after Hang Gliding over the Blue Ridge.

After a very busy weekend meeting, the Coveters and Sweet Potato Queens enjoy a gala dinner at Vieira's Brazilian Restaurant in Burnt Chimney.
The First Annual Meeting: September 24-27, 1999 - Greater Wirtz, Virginia

Friday

Arrivals and Reception - Corkscrew over the Blue Ridge through Windy Gap to Burnt Chimney Center
7PM: Barbecue Dinner at Hot Diggety Hog
9PM: Line dancing at the Rising Sun

Saturday

7-9AM: Breakfast Au Naturel dockside while watching and chatting with passing Bass fishermen
9AM: Depart for Old Zeke's distillery tour and lunch and a visit to Roanoke Mountain
1PM: Visit to a local farm. See pigs with corkscrew tails. Free time to milk goats, feed chickens, pet cows, etc. Before departing the group will pick its own fresh pig for dinner.
5-6PM: Rent evening wear at Clara's Emporium
7PM: BBQ at Pigs R Us
9PM: Hoedown at Hymie's Last Stop Hall
Late night option: Cow Tipping

Sunday

Sunrise service at Revive the Spirit Drive-In
8-9AM Breakfast at Biscuitville
9AM - 5PM Corkscrew Day - Attend whatever events you fancy. A hot and cold Southern Food Buffet and Mountain Dew Vineyards Reds and Whites will be available all day.

Crafts - Making Corkscrews
Crafts - Making Better Corkscrews
Crafts - Making Rare Corkscrews
Demonstration - Dismantle and rebuild corkscrews
Demonstration - Bottling Virginia Wines
Demonstration - Rust Removal
Exhibit - Mason Jar Top Removers
Exhibit - Worms not used for fishing
Lecture - The Art of Cork Sniffing
Lecture - Other Uses for Corkscrews
...and the Trade Session...






7PM: Gala Dinner at Vieira's Brazilian Restaurant, Burnt Chimney, Virginia
Fiddler's Jamboree following dinner

Monday

Farewell breakfast at the DQ

The Second Annual Meeting will be held in Greater Floyd concurrent with the Floyd International Fiddler's Festival (FIFF).
Note: We were pleased to have 100% of the members turn out for the First Annual Meeting. We anticipate the Second Annual Meeting will meet with equal success.

Attendees:

Officers:

Corker (invites new members): Don Bull
Cork Remover (uninvites members): Don Bull
Chief Messenger: Vacant
Money Keeper: Howard Luterman
Prayer People: The Sweet Potato Queens

Membership:

Candidates for membership should have at least one corkscrew and be prepared for FUN and plenty of corkscrews. Submit requests for membership to the Corker.

email: corkscrew@bullworks.net
©1999 Don Bull