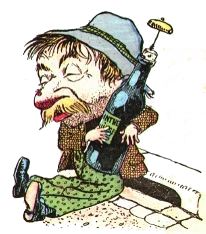 S M L C C
Smith Mountain Lake Corkscrew Coveters
JOIN TODAY!
If you would like to join the SMLCC, simply email a photograph of you with your name.
There are no dues and there are no rules.
Members are shown below in order of induction into the SMLCC
Elders:


Elder Hunt

Elders are those who simply sip and sit at annual meetings.

Couples

Togetherness in Corkscrew Coveting!


The Tarlings


The Breitlings

Honorary Member




HAMMER
(for a significant contribution to the 2008 meeting. Trainer: Minzenmayer)

Officers:

Corker (invites new members): Don Bull
Cork Remover (uninvites members): Don Bull
Chief Messenger: Vacant
Money Keeper: Howard Luterman
Prayer People: The Sweet Potato Queens

Membership:

Candidates for membership should have at least one corkscrew and be prepared for FUN and plenty of corkscrews. Submit requests for membership to the Corker.

Deceased Members
---
We welcome new members!
email: corkscrew@bullworks.net
©1999, 2000, 2008, 2009 Don Bull