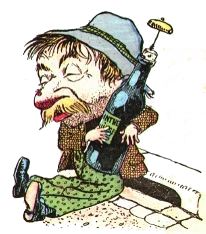 S M L C C
Smith Mountain Lake Corkscrew Coveters
The Second Annual Meeting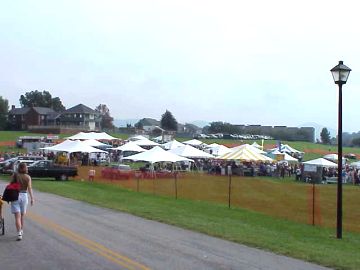 The second annual meeting of the Smith Mountain Lake Corkscrew Coveters was held at Bernard's Landing in conjunction with the Smith Mountain Lake Wine Festival. The general public was invited for free wine tasting courtesy of the many Virginia wineries exhibiting.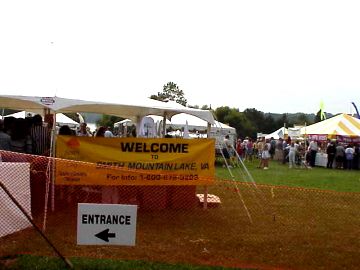 Wine tasting was free but there was a $15.00 entrance fee for the rental of a wine glass.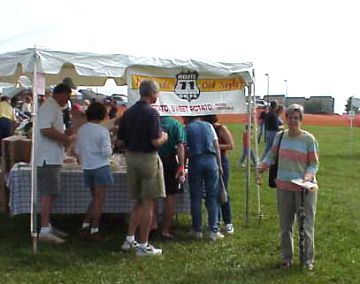 One of the Sweet Potato Queens was seen handing out complimentary Sweet Potato Coupons.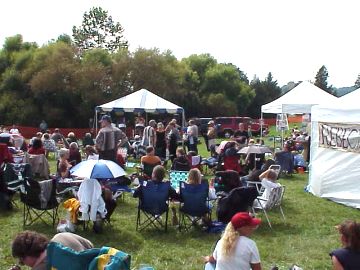 Live entertainment was provided during the entire meeting. Here the enthusiastic attendees get ready for the Corkscrew Polka.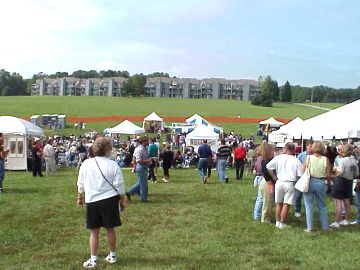 Amidst the throngs of people attending, it was not unusual to see go-withs lost and separated from their coveters. Some had not been found when the meeting ending.
The Second Annual Meeting: September 23-24, 2000 - Bernard's Landing, Smith Mountain Lake, Virginia

Saturday

Sunday

Wine Drinking
Late night option: Cow Tipping

The Second Annual Meeting was to be held in Greater Floyd concurrent with the Floyd International Fiddler's Festival (FIFF). That will now be the location of the Third Annual Meeting.


Attendees:

Officers:

Corker (invites new members): Don Bull
Cork Remover (uninvites members): Don Bull
Chief Messenger: Vacant
Money Keeper: Howard Luterman
Prayer People: The Sweet Potato Queens

Membership:

Candidates for membership should have at least one corkscrew and be prepared for FUN and plenty of corkscrews. Submit requests for membership to the Corker.

email: corkscrew@bullworks.net
©2000 Don Bull