Legs
Bernie: Have you ever seen a knife that matches the gay nineties corkscrew legs?

Ron: This should answer your question, Bernie: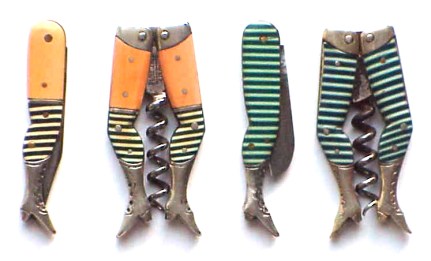 The gay nineties legs are German patent 21718 issued to Steinfeld & Reimer January 1, 1894. A 1910 Norvell-Shapleigh Hardware Company catalog calls the legs "Ballet" and offers them at $14 per dozen.

For more legs, see Celluloid Corkscrews.
email: corkscrew@bullworks.net