The Virtual Corkscrew Museum
Treasures
Here are a few "Treasures" from Germany added to the Virtual Corkscrew Museum.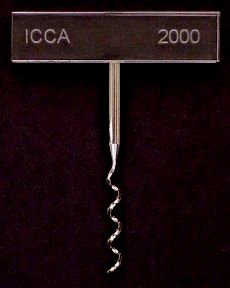 The Usbeck Workshop in Steinbach-Hallenberg produced two glass corkscrews commemorating the ICCA 2000 meeting. The other one remains at the workshop.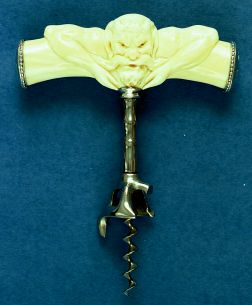 This corkscrew is part of a collection sold several years ago by an American collector to a German collector. It has now returned home to the United States.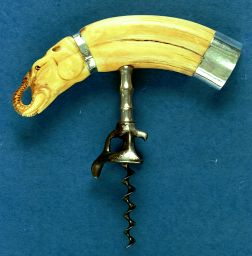 ...and another goes home.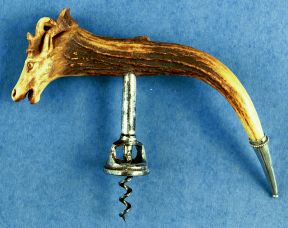 ...and yet another goes home.

The "Adventa Six-in-One" tool marked "British Made, Rd. No. 843544." A 1945 English Registration.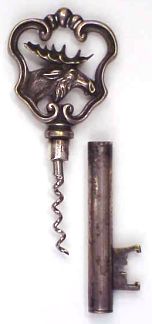 A key marked "Handarbeit' (handmade).
---
---
Visit The Virtual Corkscrew Museum
email: corkscrew@bullworks.net
©2000 Donald A. Bull